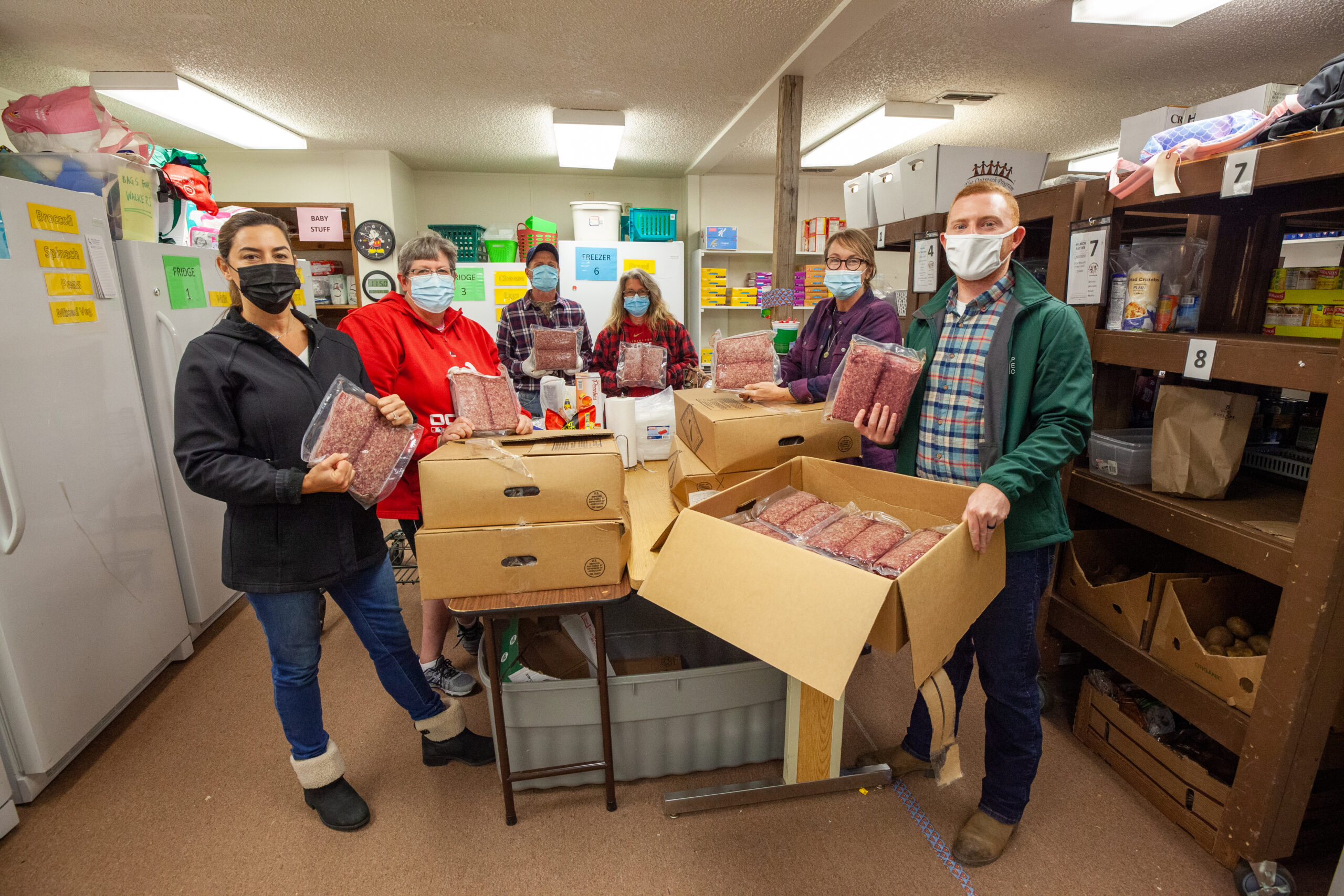 We believe that in order to preserve and protect the farms, fields and forests that are so characteristic of the Piedmont region, we need a strong, vibrant sustainable farm economy that keeps these rural lands economically viable. For 50 years, The Piedmont Environmental Council (PEC) has remained steadfast in our mission to strengthen the rural economy throughout our region. We've done that by working directly to protect farmland and by working with farm families to deploy management practices that increase productivity, while also protecting prime agricultural soils and drinking water. We've also taken a direct role in promoting working farms and the fresh, local food they produce, through products like this Buy Fresh Buy Local guide. However, never before has the value of the local food system been more apparent than during the onset of Covid-19.
"The pandemic has exposed vulnerabilities and flaws in our national supply chain by increasing demand for local farmers and food, animal processors and food pantries. We see a strange phenomenon where the beef that is produced in this region is not directly available to meet local needs because of a shortage of local manufacturing and distribution. We can no longer rely on just a few globally-scaled producers to meet the needs of our local communities. Covid-19 has illustrated the incredible value of strong, sustainable local food systems," said PEC Local Food Systems Coordinator Matt Coyle.
Fighting Hunger in Our Communities
The Piedmont region of Virginia is one of the most agriculturally productive regions in the world, and yet, hundreds of thousands of families are food insecure. Through partnerships with local farmers, food banks, and funders, PEC has been a leader in fighting hunger in our nine-county region. Between spring 2020 and spring 2021, we have raised over $300,000 to provide more than 10,000 pounds of beef and pork, 25,000 pounds of vegetables and 35,000 gallons of milk to 24 food pantries. In response to the COVID-19 pandemic, PEC responded quickly to the growing need for food security in the region. We continue to work with community and state leaders to identify a long-term plan to address the nearly 1 in 7 Americans and 1 in 5 children facing food insecurity in our region
Solving Supply Chain Issues
With local meat processors currently operating at 150 percent capacity, local animal farmers must wait one to two years to get a processing slot. We are actively working with the region's animal processing facilities to map the regional processing capabilities and identify areas of improvement. With a generous $50,000 grant from the Prince Charitable Trusts, we hired a processing consultant who'll tour processing facilities this spring and help us identify ways to increase throughput and efficiency. Together, this work will inform our creation of a regional asset map and accompanying business plan to attract local investment to strengthen the region's food supply chain and food systems as whole. 
Supporting Local Farmers
Farmers are the lifeblood of our local rural and agricultural economies. 2020 has given us tremendous opportunity to support and promote local farms in the process of meeting the region's food needs. In 2020, we launched our new Buy Fresh Buy Local website, BuyLocalPiedmont.org, and in 2021, we will send out our Buy Fresh Buy Local print guide to over 280,000 households in the region. Together, these resources will help local farmers market their products and help local consumers find and purchase local, healthy, fresh food. 
Farming with Community Support
PEC's Community Farm at Roundabout Meadows, located in Aldie, Virginia, is part of our direct support of the region's food insecure population. While Loudoun County is one of the wealthiest and most rapidly developing jurisdictions in our country, more than 14,000 Loudoun residents—half of them children—are food insecure, and these numbers are rapidly increasing. With the abundant help of volunteers, we donate 100 percent of what is grown at the Community Farm to Loudoun Hunger Relief. In response to the increased demand on food pantries during the pandemic, we accelerated our year-two expansion plans at the farm and increased our donations by 400 percent in 2020. In 2021, we aim to build upon our past success with a target of at least 35,000 pounds. Our 2021 volunteer season at the farm kicked off in late March with transplantation of the first seedlings of the year into the fields. Volunteers are needed for ongoing planting, harvest, and sorting produce through the end of October. Community members interested in volunteering at the Community Farm can visit pecva.org/farmvolunteer to learn more!