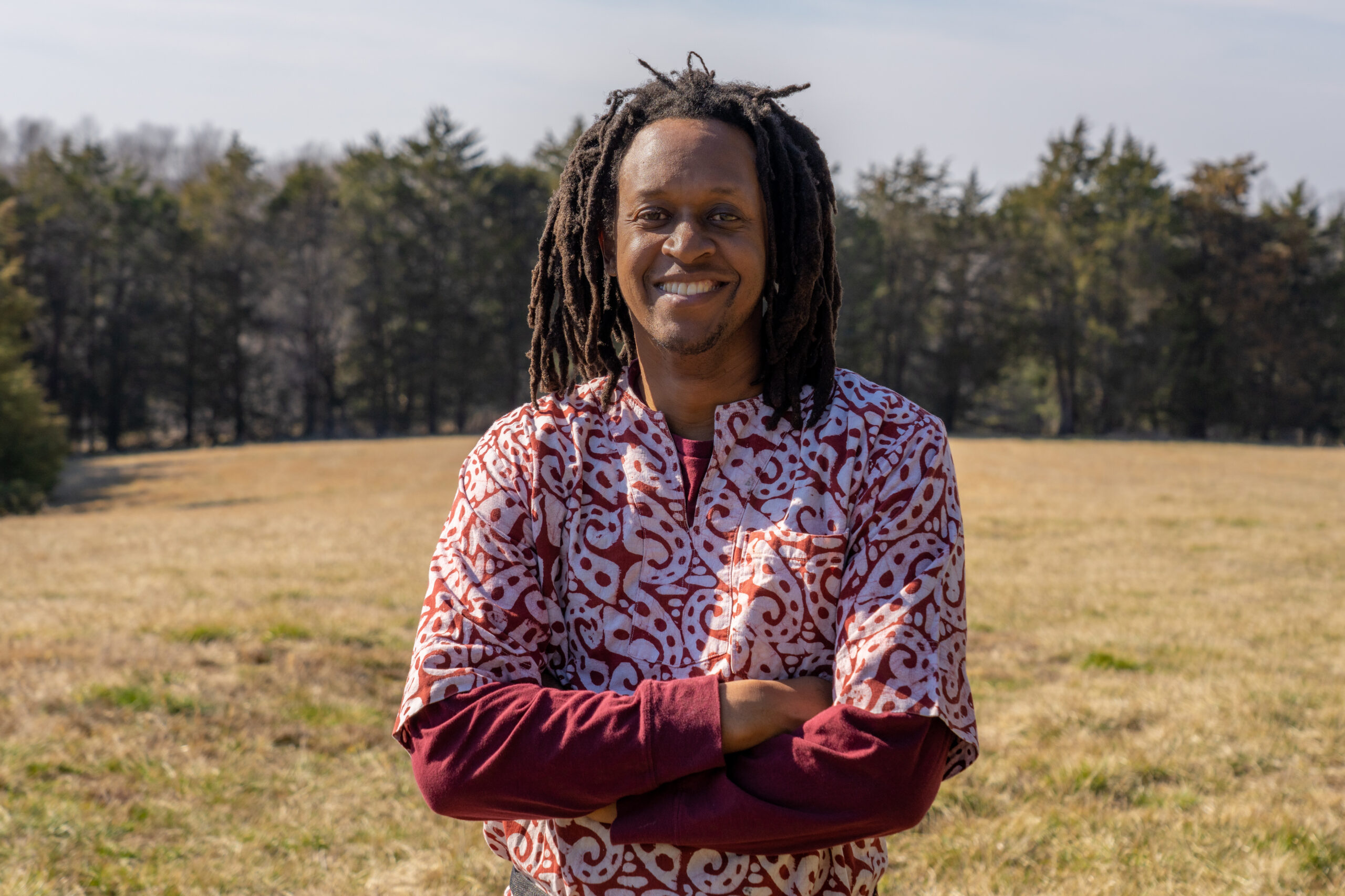 Michael Carter Jr. is a member of the fifth generation of Carters to own and work the land of Carter Farms, a century farm in Orange County, Virginia. His great-great-grandparents bought the 150-acre property in 1910, and the family has owned and cultivated the land ever since. After working on farms in Israel, Kenya, and Ghana, Michael returned to Virginia in 2017 to continue his family's farming legacy. He and his own children now live and work on a portion of the family's land.
Since enslaved Africans were first brought to Virginia in 1619, Black people have been integral to the development and commercial success of American agriculture as innovators, enslaved laborers, and later, landowners. Sadly, their contributions are often overlooked or intentionally suppressed. Michael is working to change that.
Michael has converted the family's more traditional cattle and hay operation into an ethnic vegetable Afrotourism teaching farm. He grows, "ethnic, African tropical vegetables," including okra, cassava, amaranth, and Ethiopian kale, and sells to a variety of stores and farmer's markets serving West-African communities from Washington D.C. to Charlottesville.
In 2020, Michael established Africulture, a nonprofit dedicated to educating the public about the many indispensable, often involuntary, contributions of African Americans to agriculture in the United States. Through Africulture, he offers educational tours of his farm, implicit bias training, and workshops/events that delve into issues of race in America. Visitors see and touch cotton and tobacco plants, the two primary cash crops that drove the demand for slave labor and built the American economy. They also see and learn about the tools and machines invented by enslaved African Americans only to be used by their white masters for self-enrichment.
One farm tour at a time, Michael hopes to bring the contributions of African Americans to the forefront, while continuing his family's legacy of land ownership and farming in Orange County.
Michael hopes to open Carter Farms to visitors (by appointment only) in summer 2021, depending on Covid-19 restrictions at that time. Visit thecarterfarms.com to learn more.
---
By Hugh Kenny