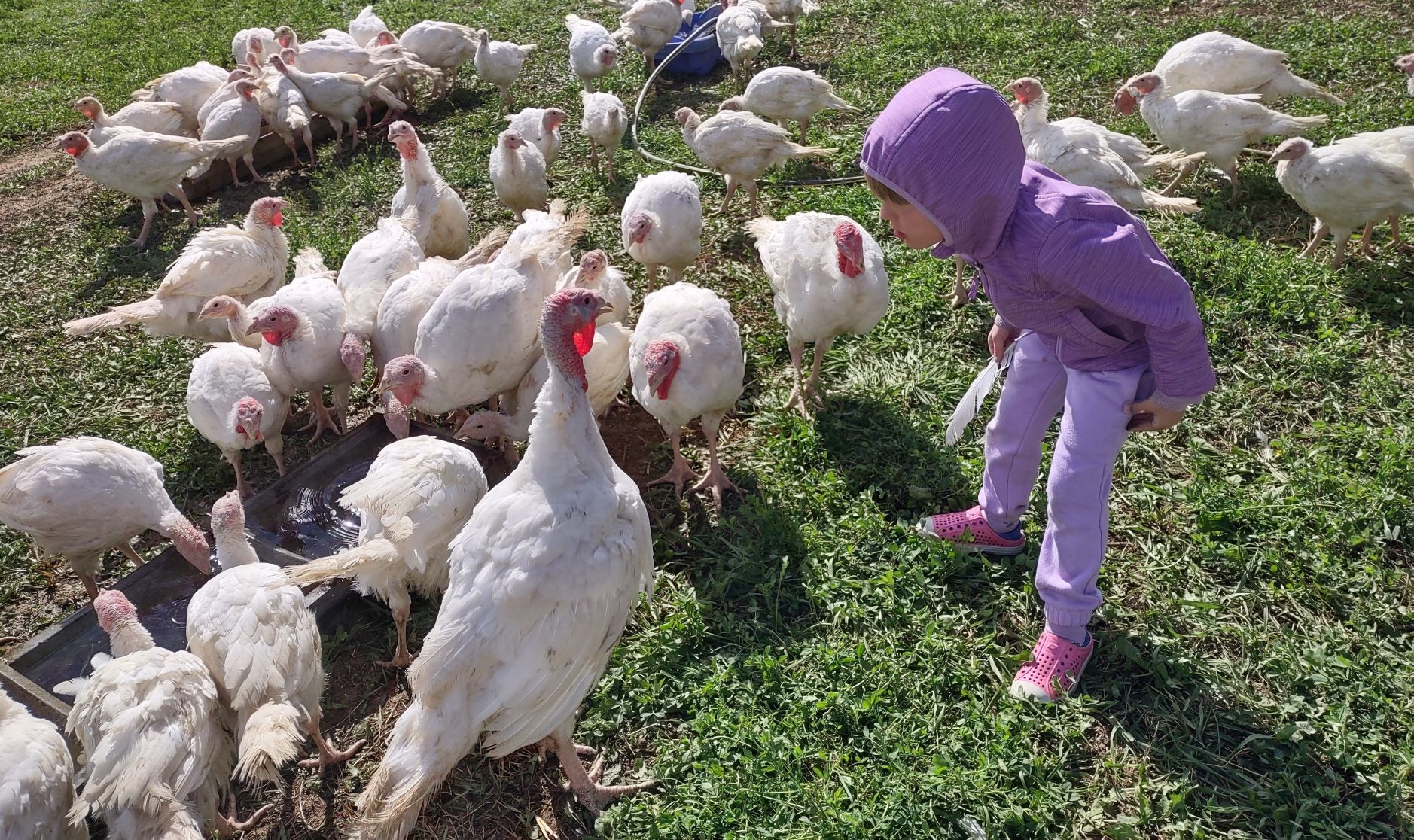 Time to gobble up locally raised Thanksgiving turkeys
Thanksgiving turkey is one of the hardiest traditions for many Americans, so much so that the holiday long ago was dubbed as "Turkey Day." Its place in American culture is enshrined in Norman Rockwell's famous painting of the hosts presenting the roasted turkey to a table full of happy family members and guests.
And if you want to make your family and guests very, very happy on Thanksgiving 2023, you should get a superb turkey produced by a local Illinois farmer.
We believe this guide is helpful because there are relatively few local producers who raise turkeys. Given the highly seasonal nature of turkey consumption, most local livestock farmers focus on meat sources (beef, chicken, pork, lamb) that are in demand all year round.
There is also no question that a pasture-raised, small-flock turkey will cost more than the mass-produced birds that you find in most supermarkets. Small farms lack the economies of scale that the big farms enjoy, and slowly raising turkeys on pasture as nature intended is neither easy nor cheap.
But it is very much worth the splurge (especially since, for most buyers, it's a once-a-year purchase). The flavor of a pasture-raised bird is so much richer and more satisfying than that of conventionally raised birds. And it's a great way to say thanks to the farmers who work every day to build a better food system and a stronger local economy.
We invite you to utilize the Buy Fresh Buy Local Illinois Directory to locate turkey farms in your area.
We are happy to present the following list, in alphabetical order, of Illinois turkey farms with their locations, websites (as available) and contact information.
And click this link to learn more about two of these farms in a previous Buy Fresh Buy Local Illinois article: https://buyfreshbuylocal.org/illinois/blog/2022/11/03/delight-yourself-and-your-guests-at-thanksgiving-with-a-sumptuous-pasture-raised-local-turkey/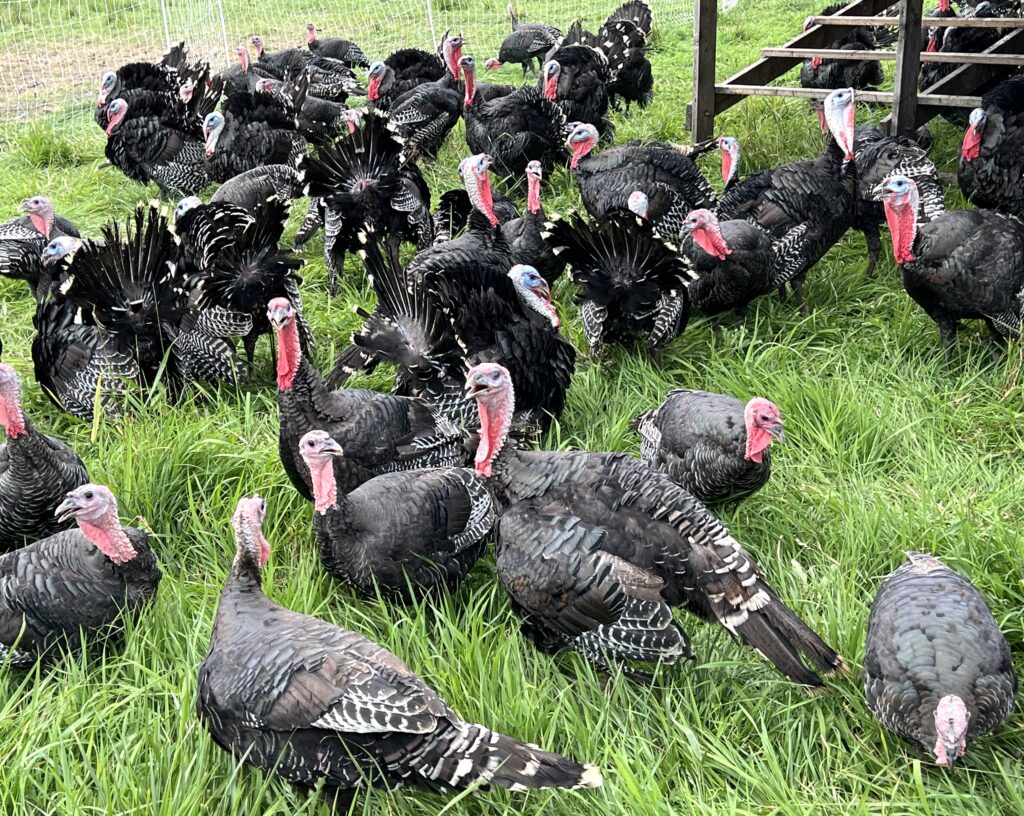 All Grass Farms LLC
Dundee, Kane County
https://www.allgrassfarms.com/pastured-poultry
847-852-7801
cliff@allgrassfarms.com
Arnold's Farm
Elizabeth, Jo Daviess County
(815) 858-2407
https://arnoldsfarm.grazecart.com/
arnoldfarm@juno.com
Caveny Farm
Monticello, Piatt County
https://www.cavenyfarm.com/
217-762-7767
bourbonredturkey@gmail.com
DuChick Ranch
Cissna Park, Iroquois County
https://duchickranch.com/store/Turkey-c149101510
(815) 584-6745
duchickranch@gmail.com
Garden Gate Farm
Fairbury, Livingston County
https://www.instagram.com/bethrinkenberger/?hl=en
815-848-3518
dougrink68@icloud.com
Main Street Pastures
Saint Rose, Clinton County
https://mainstreetpastures.com/menu/
618-210-6059
contact@mainstreetpastures.com
Mint Creek Farm
Cabery, Kankakee County
https://www.mintcreekfarm.com/turkey
815-953-5682
csa@mintcreekfarm.com
Triple S Farms
Stewardson, Shelby County
https://www.triplesfarms.com/
217-343-3300
stan@triplesfarms.com
Get Listed with Buy Fresh Buy Local Illinois
Are you a farm, farmers market, farm-to-table restaurant, or grocery store that sells local products purchased directly from local farms? Get listed in Illinois' most trusted guide to local food. Your listing is absolutely free. Buy Fresh Buy Local Illinois is a local foods marketing project led by a coalition of organizations across the state working to promote local farms and food businesses like yours. Get listed and start reaching new customers today!
Get Listed for Free with BFBL Today!
This story is written by Bob Benenson of Local Food Forum on behalf of the Buy Fresh Buy Local Illinois Coalition.