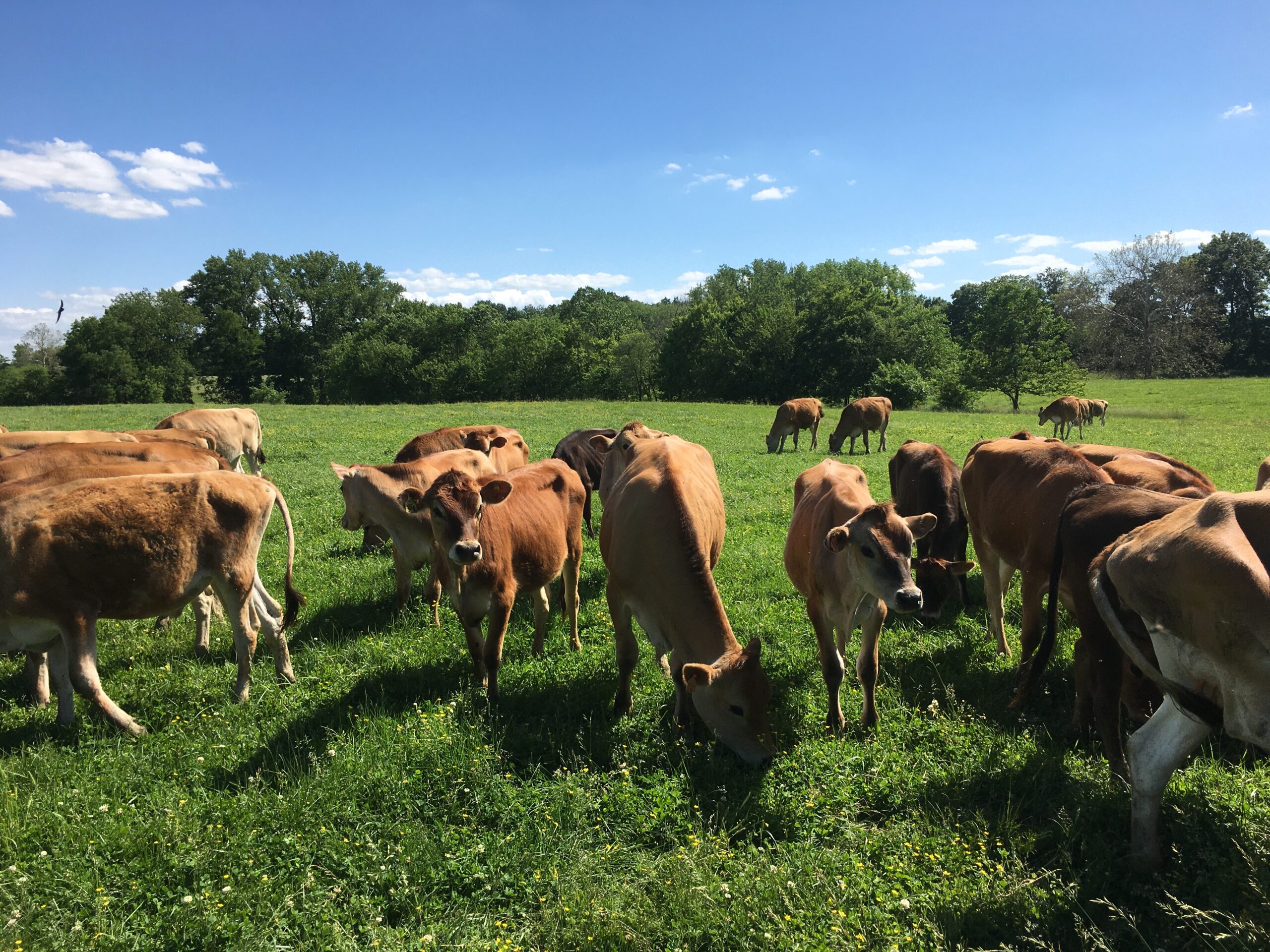 'Whey' Cool: A Look at Two Sustainable Illinois Dairies
June is National Dairy Month, and our Buy Fresh Buy Local Illinois article highlights two of our state's outstanding sustainable dairy farms: Marcoot Jersey Creamery in Greenville and Kilgus Farmstead in Fairbury.
No two farms are exactly alike. So if you're looking to buy some of the freshest, most delicious dairy products from these farms, here's what you need to know:
Kilgus produces and sells liquid milk (whole, 2%, skim and chocolate) by the gallon, half-gallon or pint; cream and half-and-half in half-gallon and pint sizes; and ice cream mix in one-gallon containers. The farm also collaborates on amazingly rich yogurt, buttermilk and sour cream sold under the Deerland Dairy label, and Bulgarian-style yogurt sold under the Yobul label.
Marcoot focuses on cheese, made in their on-farm creamery, in more than a dozen varieties, including Alpine and Tomme — which reflect the Swiss roots of the farm's current women owners — Cheddar, Gouda, Heritage (similar to Gruyere), and both plain and seasoned cheese curds.
They sell several gift boxes, including their Marcooterie Board collection that has everything you need for a delightful cheese board. And underscoring the owners' determination to reduce food waste, they upcycle whey, a byproduct of the cheesemaking process, into a frozen dessert called Extreme Ice, and pet treats called Dog-Os that are made from dried cheese.
But there are way more similarities than differences. Both farms are multigenerational, in Marcoot's case dating back to the 1840s. They both raise Jerseys, also known as those "little brown cows." And both farms have employed rotational grazing of cows since long before anyone had heard the term "regenerative agriculture."
Please enjoy their stories, which include information about how to purchase their products. Then visit the Buy Fresh Buy Local Illinois Directory to find more great Illinois businesses producing and selling dairy — and we urge farmers of all kinds to promote their work by signing up for a free listing in the interactive online directory.
It's a Curds-and-Whey of Life at Marcoot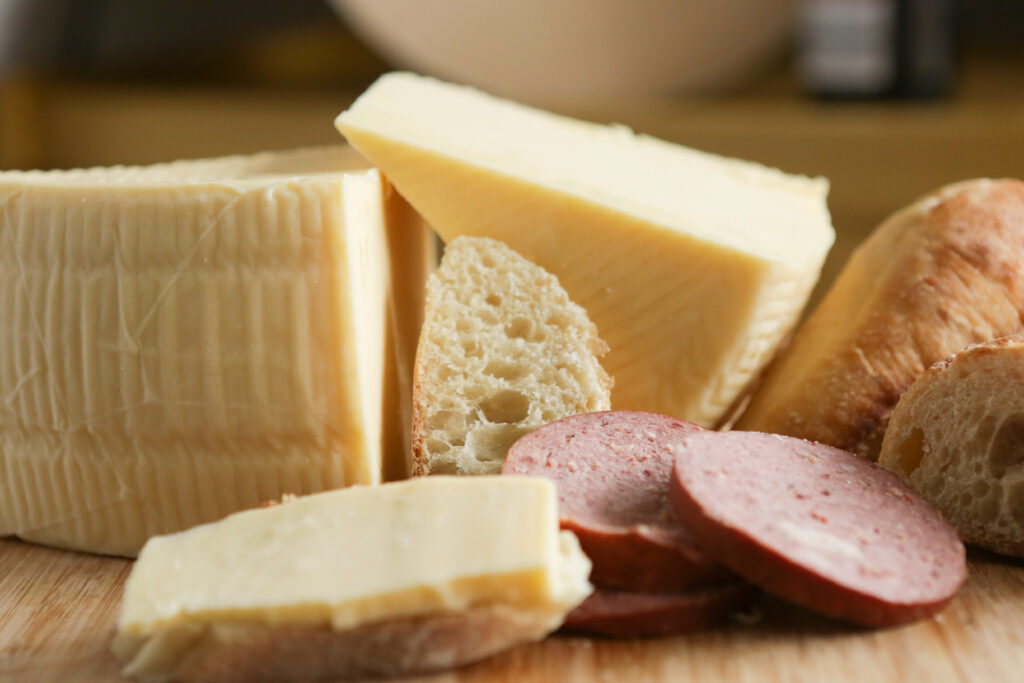 Sisters Beth and Amy Marcoot became co-owners of their family's dairy farm in 2009 when they were in their 20s, extending a family farming heritage in southwestern Illinois dating about 175 years.
According to Beth, her forebears came to the United States from Switzerland in 1840, then settled in Illinois to farm. A family history says they brought one Jersey calf with them on their journey, and a document from that era shows a letterhead with a Jersey cow on it. Yet dairy wasn't the sole focus of the Marcoot operation until after her father John became farm manager in 1970 when he was fresh out of high school (now 71, he continues to manage the herd today).

Beth and Amy weren't necessary destined to follow in these footsteps. At the urging of their parents John and Linda, both obtained undergraduate degrees from University of Illinois Champaign and both have master's degrees, Amy's in counseling from Eastern Illinois University and Beth's in education from Southern Illinois University.
But about 15 years ago, their parents started a family conversation about succession with a caveat. John Marcoot warned that the economics of small dairy farming were challenging, and told the sisters that they would need to find a way to add value to the milk in order to survive.
The sisters decided they were ready to come home to Greenville, located about 50 miles northeast of St. Louis. And heeding their father, they built the creamery and converted the farm to a cheesemaking operation that quickly gained recognition for its quality and artisanship. Beth manages the farm operations while Amy heads up the creamery and the company's sales and marketing. They are joined by longtime friend Audrea Wall, a helicopter pilot turned self-taught cheesemaker.
It all comes back to those Jersey cows, smaller and more docile than many other breeds — and more likely to have the gene that enables cows to produce A2 milk, considered by its adherents as more digestible than the A1 milk produced by most dairy cows. Acccording to the National Institutes of Health, studies have shown that A2 milk causes considerably fewer gastrointestinal symptoms, pain and other indicators of lactose intolerance.
As of January 1 of this year, all Marcoot milk is certified as A2. "I'm just super-excited that we get to offer that for people and their nutrition," Beth said.
Marcoot Jersey Creamery products can be purchased at grocery stores around Illinois (click here for a store locator); through their e-commerce store for home shipment; and at their on-farm Country Store.
Jerseys Also A+ at Kilgus Farmstead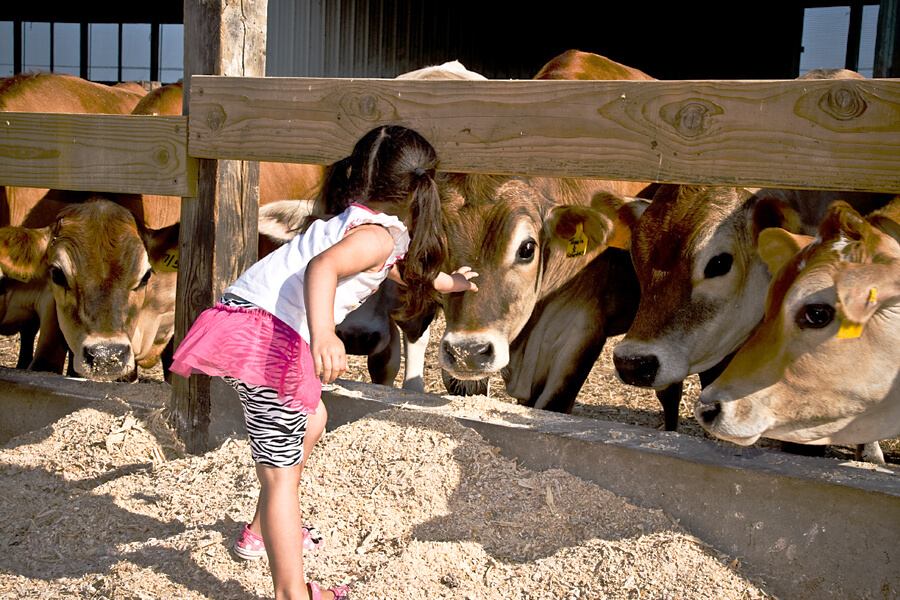 A2 milk production is also a selling point for Kilgus Farmstead and its Jersey herd. "We're at about 90 percent A2 in our milk," said Matt Kilgus, the 3rd generation dairyman in the central Illinois city of Fairbury.
When you say "dairy cow" to most people, they likely think of black-and-white Holsteins, which the Kilgus family raised for many years. The reason they went all in on Jerseys is tied to their rotational grazing on pasture, now heralded as a core principle of regenerative agriculture. "One of the reasons that kept pushing us closer to all Jerseys was when we took 50 acres of farmland out of production as far as row crops around the dairy," Matt Kilgus said. They learned that the Jersey was a much more efficient grazer than the Holsteins.
Unlike sisters Amy and Beth at the Marcoot farm, Matt Kilgus seemed destined to be the next generation of farmer in his family. His father Jeffrey had partnered with brother Paul Kilgus in running the farm founded by their parents. Matt Kilgus said, "I always just had a love for helping on the farm, whether it was milking the cows or getting to drive a tractor, those types of things."
A family tragedy — his father died of leukemia at age 42, when Matt was in high school — set his life's path much earlier than expected. Through he attended classes at Joliet Community College, he became a full-time farmer and is a partner with Paul Kilgus in running the operation.
Now a 4th generation on the farm is looking increasingly likely. Talking about his 13-year-old son, he said, "I let him skip school a couple days this spring to drive a tractor and things like that. Just part of our routine is we have our weekend schedules and we do chores as a family, we take our turn… It's just it's a way of life."
Kilgus Farmstead products can be purchased at numerous grocery stores across Illinois; by e-commerce with home delivery via Market Wagon in central Illinois; and at The Country Store on the farm. Click here to find a locator of stores and also restaurants that serve Kilgus products.
Find More Dairy Near You
All Grass Farms, Dundee
Ludwig Farms, Fithian
Prairie Fruits Farm & Creamery, Champaign
Prairie Pure Cheese, Belvidere
Ropp Jersey Cheese, Normal
Get Listed with Buy Fresh Buy Local Illinois
Are you a farm, farmers market, farm-to-table restaurant, or grocery store that sells local products purchased directly from local farms? Get listed in Illinois' most trusted guide to local food. Your listing is absolutely free. Buy Fresh Buy Local Illinois is a local foods marketing project led by a coalition of organizations across the state working to promote local farms and food businesses like yours. Get listed and start reaching new customers today!
This story is written by Bob Benenson of Local Food Forum on behalf of the Buy Fresh Buy Local Illinois Coalition.