About
Buy Fresh Buy Local Illinois is your trusted guide to local food. We make it easy to find and support local farms and the businesses that carry their products.
Our Mission
Our mission is to build vibrant, resilient, and just local food economies across the state by promoting local food and providing the highest level of transparency and traceability to the public. We value diversity, equity, and sustainability in all its forms and applications across the food system.
How We Work
Buy Fresh Buy Local Illinois is led by a coalition of 10 organizations and agencies across the state committed to working together to build our regional local food economy.
Goal 1: Work with farmers and food businesses to build the most comprehensive statewide, searchable directory of local food 
Goal 2:  Increase awareness and sales of local food by promoting the BFBL directory to the public
In 2022, we'll launch our first regional chapter– Buy Fresh Buy Local Southern Illinois– to help shoppers find local food news, events, and resources specific to shopping local in their region.
Who We Are
Our coalition consists of 11 leading food and farm organizations across Illinois
Advocates for Urban Agriculture
Angelic Organics Learning Center
Chicago Food Policy Action Council
Food Works
Illinois Cooperative Development Center
Illinois Department of Agriculture
Illinois Farm Bureau
Illinois Farmers Market Association
Illinois Specialty Crop Growers Association
Illinois Stewardship Alliance
The Land Connection
Coalition Chairperson
Janie Maxwell, Executive Director, Illinois Farmers Market Association
The BFBL Illinois Coalition is led by a chairperson that is voted on bi-annually by the Coalition. The chairperson serves as spokesperson for the coalition and guides the work and collaboration of the organizations therein.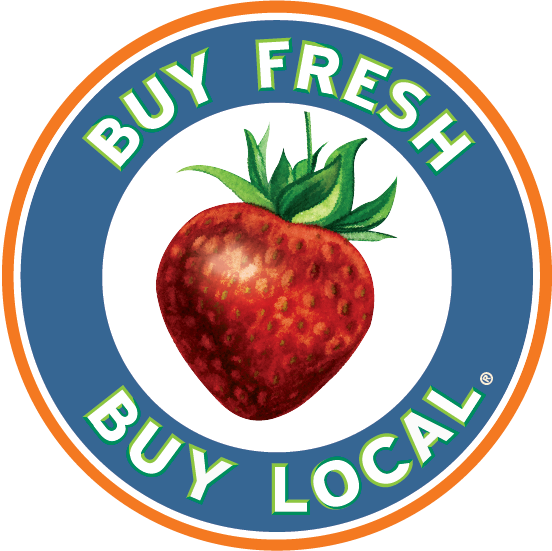 Buy Fresh Buy Local is a network of chapters across the country, dedicated to increasing the economic viability of small family farms and strengthening regional food systems by expanding markets for locally produced foods.
Each Buy Fresh Buy Local Chapter showcases local food producers and businesses who pledge to adhere to their standards. When searching for authentic opportunities to live and eat locally, look to your Buy Fresh Buy Local Chapter.