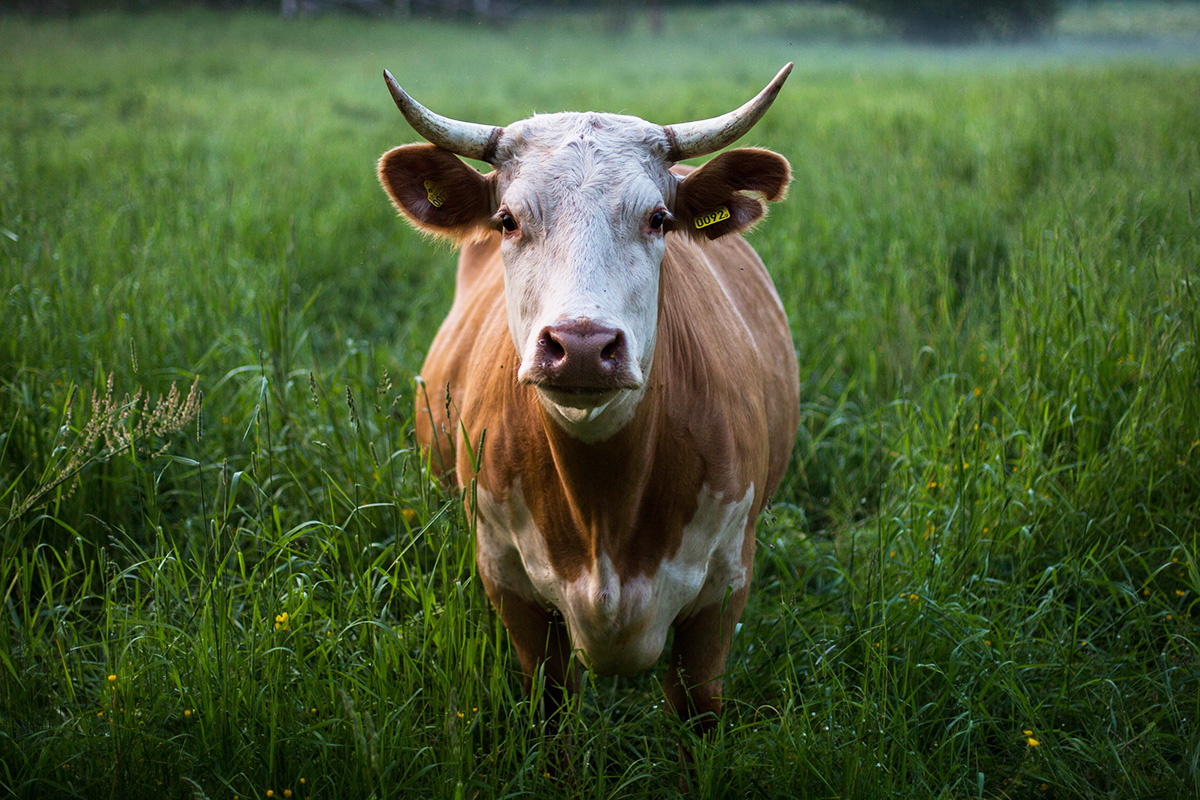 Where's the Beef? 100% Grass-fed Beef from Central Illinois Farmers
Don't miss our handy guide on How to Buy Meat in Bulk Direct from the Farm. Buying a whole, half, or quarter animal is a great way to save money, support local farms, and source meat sustainably.
Then check out these amazing farmers selling 100% Grass-Fed Beef across Central Illinois.
4 Lees Farm
Mitch Cave
7967 Philadelphia rd
Virginia, IL 62691
217-883-3048
mitchcave1@yahoo.com
Bear Creek Farm and Ranch
Matt and Debbie Daniels
754 E 1100 N Road
Palmer, IL 62556
217-899-0002
bearcreekbelgian@hughes.net
Broad Branch Farm
Anita and Brian Poeppel
15848 Twp Rd. 500N
Wyoming, IL 61491
309-231-9290
broadbanchfarm@gmail.com
Burning Oak Farm
Ron and Debra George
7252 East 325th Rd.
Paris, IL 61944
217-251-5595
ron.burningoakfarm@gmail.com
Clear Creek Cattle Co.
Scott McKinsey
7501 Jett Road
Rochester, IL 62563
660-605-2054
smckinseycutting@aol.com
Dearing Country Farms
Brad Dearing
16410 N 800 East Rd
Bloomington, IL 61705
309-963-4932,
farms@dearingdesigns.com
Healing Acres Farm and Greenhouse
Mark Moore or Cindy Hatton
3123 Corral Lane
Chesterfield, IL 62630
217-361-6826
healingacresfarm@gmail.com
cjh61@live.com
Indian Creek Beef Farm
Jim and Mary Burrus
2095 Arcadia Rd.
Jacksonville, IL 62650
217-473-5529
indiancreek3@yahoo.com
Jon & Emma's Place
Jon & Emma Klingenberg
Butler, IL
217-313-8301
klingenberb@consolidated.net
Moore Family Farm
Diann Moore
2013 N 1950 East Road
Watseka, IL 60970
815-432-6238
Naturally Special Farms
Matthew and Brenda Davies
35359 E 2700 North Rd.
Buckingham, IL
60917815-419-5620
naturally.special@yahoo.com
Red Gate Farm, LLC
Sean or Danielle Londrigan
15276 New Salem Bluff Rd
Petersburg, IL 62675
217-501-4234
manager@redgatefarmllc.com
Ruhter Bison LLC.
David Ruhter3404
Memory LN
Urbana, IL 61802
217-778-9858
david.ruhter@ruhterbison.com
Timberfeast
Mark Brady & Katie
Kennedy32556 E 500 North Rd
Chatsworth, IL 60921
Farm: 708-606-9414, Katie: 815-228-2311
Farm@Timberfeast.com
Witzig Farm Meats
Roger & Elaine Witzig
28501 N 2025 East Road
Gridley, IL 61744
309-747-3330