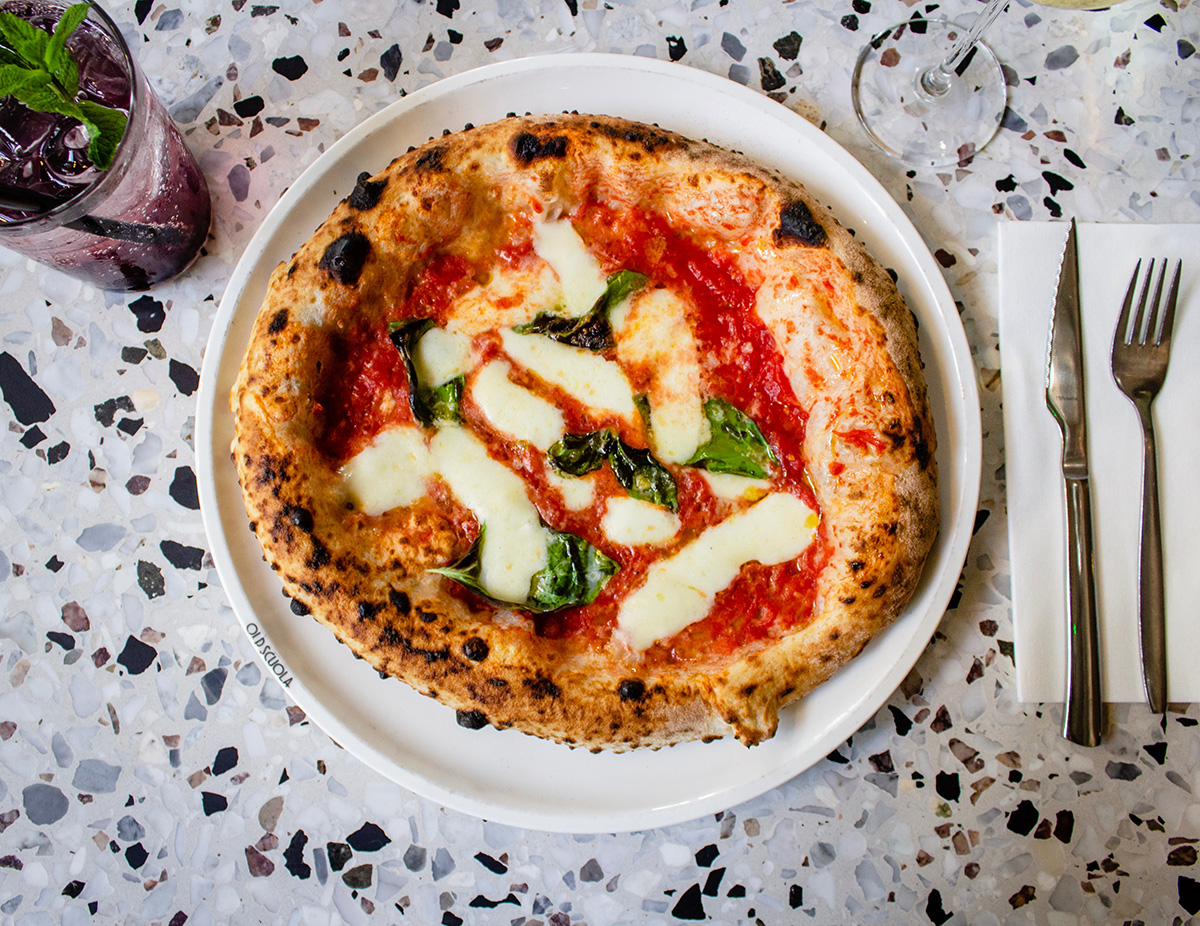 Farmers Market Pizza Inspiration
Local food doesn't have to be fussy, and this farmers market pizza recipe proves it. Simply pick up your favorite local ingredients from the farmers market, throw them on a pizza crust with cheese and sauce, and BAM, you've got dinner. Luckily, we have a cottage food vendor at our farmers market that makes pizza dough at the Old Capitol Farmer Market, but if you can't find dough at your market, just shop you co-op or local food grocery! And if you've got kiddos, or perhaps a picky partner, Naan flatbreads are the perfect easiest and simplest way to go. They are the perfect size for a personal pizza so everyone can customize their own. To help get your creative juices flowing, check out our pizza inspiration list below, and read on for the farmers market and pantry shopping lists.
Best of the Midwest: Bacon, sweetcorn, basil, and cherry tomatoes
Italian Stallion: Sausage, peppers, and roasted eggplant
Classic Margarita: Basil, mozzarella, and heirloom tomato slices
The New Hawaiian: Peach, bacon, blue cheese, mozarella, and basil
Fall Ya'all: Roasted butternut squash, caramelized onion, goat cheese, kale, olive oil
GOAT Greatest of All Time: Goat cheese, onion, sausage, kale, pesto, and basil
Farmers Market Shopping List
1 bunch fresh basil
2 cups shredded cheese (Note: Try Ropp Jersey Cheese, Prairie Fruits Farm & Creamery, or Ludwig Farmstead Creamery. If you can't find local cheese, simply pick up your favorite cheese from your favorite locally-owned grocery or co-op).
Favorite seasonal veggies: peppers, zucchini, sweet corn, cherry tomatoes, onions, butternut squash
Sausage or bacon from your favorite local farmer
Pantry & Spice List
From your favorite locally-owned grocery or co-op
Pizza dough OR 4 pieces of Naan flatbread (If you really want to go local, you may be able to find pizza dough from a bakery or cottage food producer at your farmers market, or you can look for local flour and make your own dough!).
1 jar of your favorite marinara sauce or pesto
Supplemental cheese (any cheese that you couldn't find from the farmers market).
Instructions
Wash and chop your veggies and place in separate bowls.
If you're using sausage or bacon, cook in a sautee pan and crumble into pieces.
Grate or shred your cheese if needed. All of this can be done a day or two in advance if needed.
Pre-heat your oven to 425 degrees.
Stretch out your pizza dough onto a pizza stone or baking pan and pre-bake for 5 minutes (if using Naan skip this step), then remove from oven.
Place sauce, toppings, and cheese on pizza crust or Naan.
Cook your pizza for 5-10 minutes or until the crust begins to darken around the edges and the cheese bubbles.