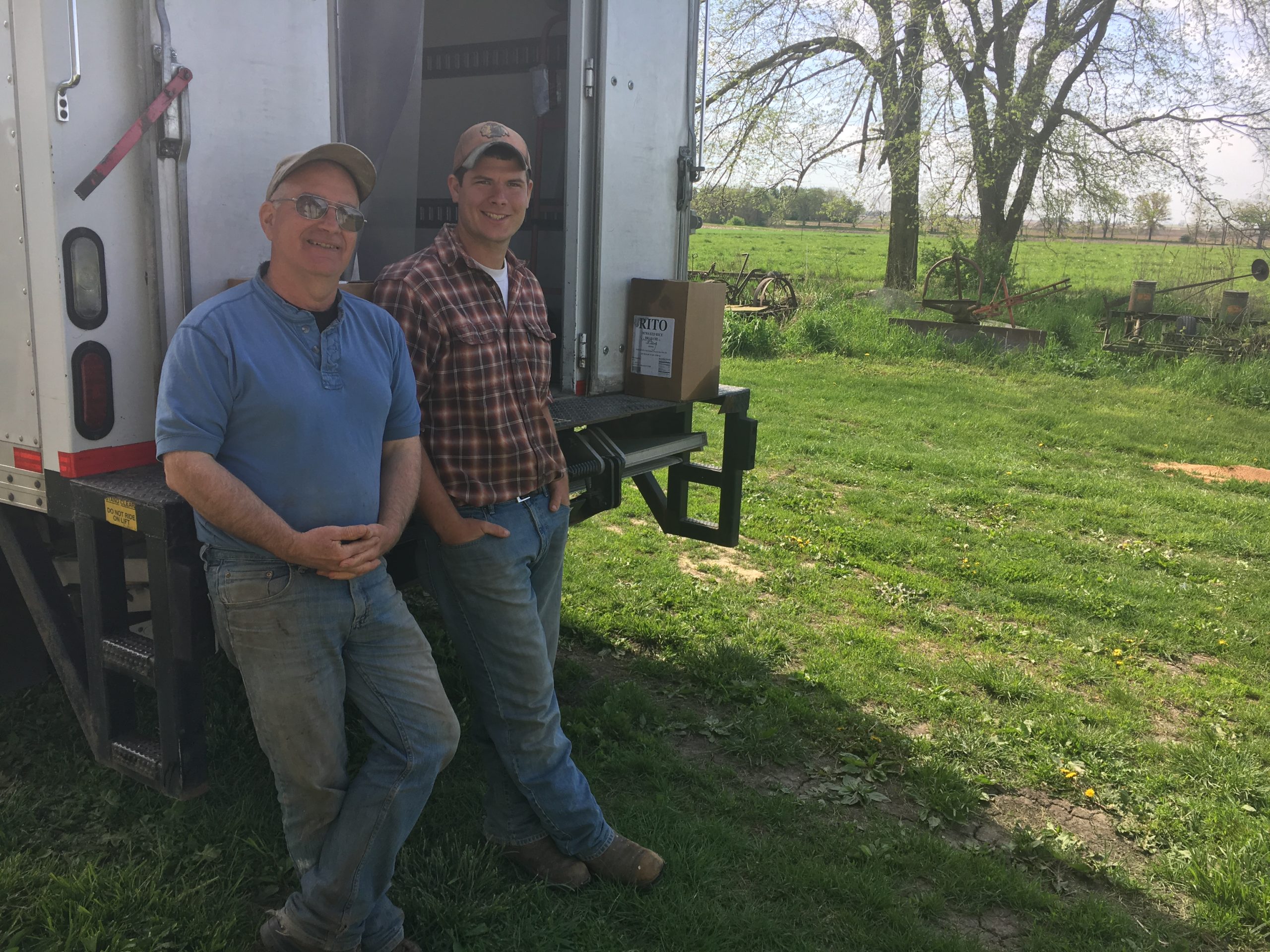 Meet Farmers Marty and Will Travis of Down at the Farms, LLC
Farmer-led distribution company pivots in pandemic to feed community, keep farmers in businesses
In the wake of a pandemic, farmers Marty and Will Travis of Down at the Farms, LLC lost 30 restaurant accounts overnight. But with ingenuity and incredible foresight, the Travis's pivoted to meet the needs of their community and insure that 60+ farms would stay in business.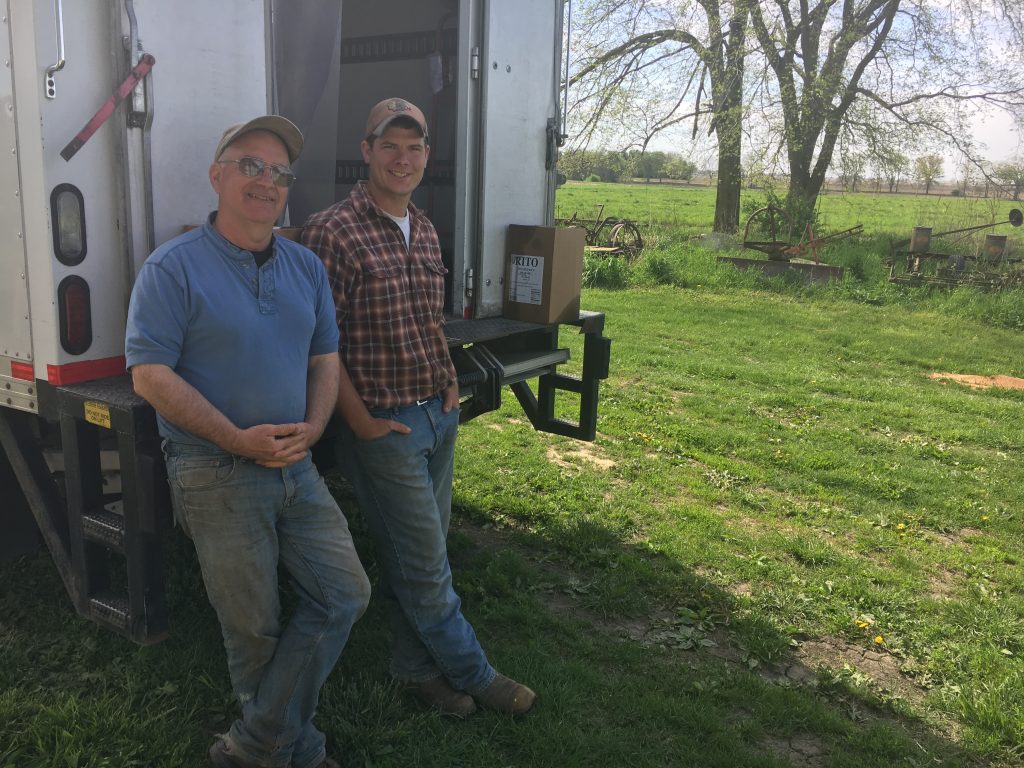 Every Wednesday father and son team Marty and Will Travis, load up crates and packages of fresh produce and proteins from over 60 farms into their refrigerated truck. The packages contain standard fare like broccoli, beets, and bacon, as well as unique offerings like heirloom tomatoes, multi-colored chicken eggs, and rainbow carrots. Over 17 years ago the Travis's, farmers themselves, began working cooperatively with other farmers across Central Illinois to aggregate and deliver products to Chicago. They believed in land stewardship, in raising produce without chemicals and raising livestock on pasture, and they knew that working together with other like-minded farmers, they could better market their products and create new sales opportunities to help sustain each of their farms. Today, the Travis's distribution company, Down at the Farms, LLC, is the only farmer-led distribution company in Illinois.
In the pre-Covid world, these products would have been delivered to restaurant accounts across Chicago. Accounts included farm-to-table restaurants like Frontera Grill, the Publican, and Girl and the Goat. But when the pandemic hit and restaurants closed down, the Travis's accounts dropped from over 30 to just three overnight.
Marty and Will were prepared though. With the livelihoods of 60 farmers riding on their shoulders, they couldn't afford not to be. The week before shelter-in-place orders were announced, Marty and Will began preparing to transition their sales direct-to-customer. The same week they lost their restaurants accounts, they gained 150 individual customer accounts.
The Travis's quick thinking in times of crisis also created opportunities to get food to people living in a food desert. When grocery stores on the Southside of Chicago closed after some protests turned violent, Down at the Farms mobilized their customers to raise funds to provide food. For the last month, customers have contributed over $2,000 weekly to deliver farm-fresh produce to the Boys and Girls Club on the Southside. Marty recalled dropping off their first delivery: "Some of the mothers there were crying," he said. "They were so happy to have fresh produce. It left an impact."
In addition, Down at the Farms is now working with the Lee Initiative to provide produce to underserved and minority chefs. The produce is not only meant to help supply restaurants with products that they can use to keep the doors open, but also to ensure that staff have groceries coming in for their own households.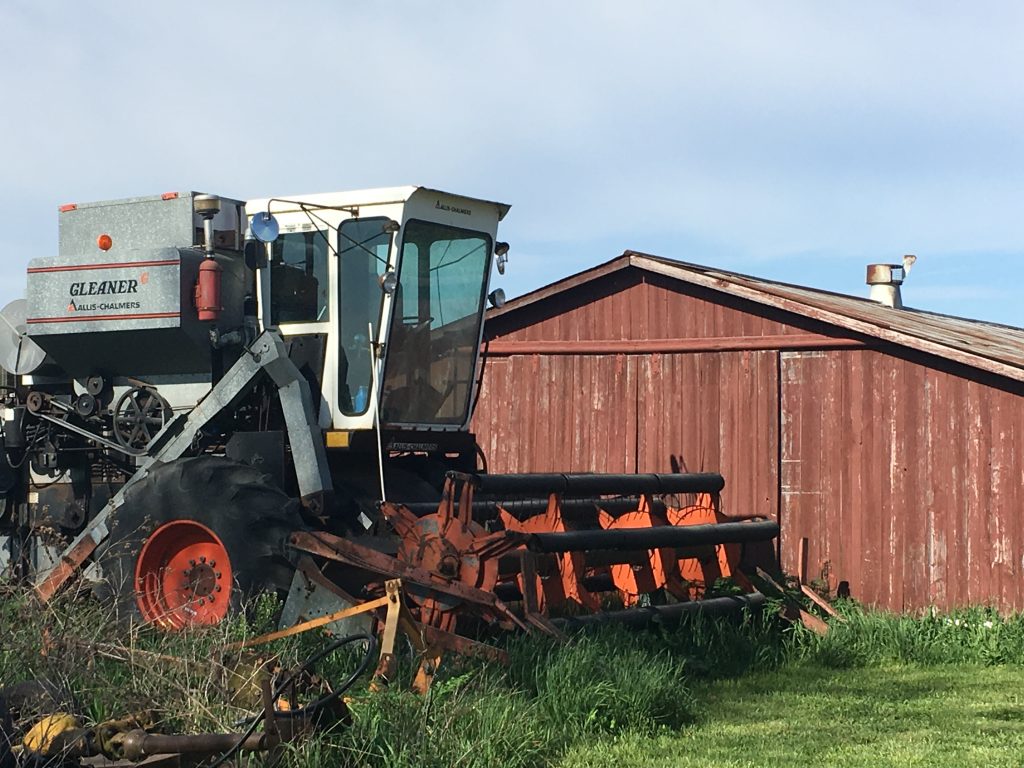 Shifting to direct-to-customer ordering and delivery wasn't easy though. It meant setting up a new ordering system, figuring out new marketing, sorting and packing hundreds of orders instead of just 30, managing a lot more customer relations. It meant learning to be tech support, PR, customer service, packaging companies, and farmers all in one.
" At the pivot point farmers had to package 150 one pound packages instead of a 50 pound crate. They weren't set up to be packaging companies. It's intense keeping track of all the invoicing," Marty said.
Although the recent increase in demand for local food has been great for business, Marty notes that local food farmers are feeling the stress of keeping up with that demand: "We've been running 90 hour work weeks. We're trying to figure out how to make this more sustainable." Policies that prioritize efficiency and consolidation often make it easier for farmers to sell into the global food system rather than meeting the needs of their community, and many farms like Marty's didn't have the capacity to apply for federal pandemic relief programs that weren't designed to support small farms. For years, Marty has been an outspoken advocate for local farms, working with non-profit organizations like Illinois Stewardship Alliance and Netflix film makers, like the makers of Sustainable, to promote farmer cooperative development and policy reform to grow local food systems. "We can't go back," he said. "This pandemic has changed the way we all think about food. We need local supply chains for food security into the future."
Despite the challenges, Down at the Farm, LLC is figuring it out and customers continue to demand it. Since they began accepting orders from individuals, weekly sales have been the highest they have ever been in 17 years, and continue to hold steady. The Travis's have even added more farms to their distribution to meet demand. With their partnership, even more farms have an outlet to sell their products and can weather the pandemic too.
Restaurant accounts are now coming back online, but Marty says that they'll continue to offer direct-to-customer services. Soon they will have drop sites with three local restaurants in the Chicago area where customers can pick up products. They've worked out a system with the restaurants to help sort and package produce for a cut of the profits, ensuring the restaurants can continue to employ staff, and taking some of the packaging burden off of farmers. There is currently a waiting list for these drop-sites; however interested consumers can email their interest to mandk@thespencefarm.com to be added onto the list. Additional locations downstate in Peoria and St. Joseph, IL are being added as well.
To place an order, visit https://villagefarmstand.com/our-story/
Down at the Farms, LLC is a long-time participant in the Buy Fresh Buy Local Illinois program. To find local farms near you and the businesses that carry their products, visit www.buyfreshbuylocalillinois.org.