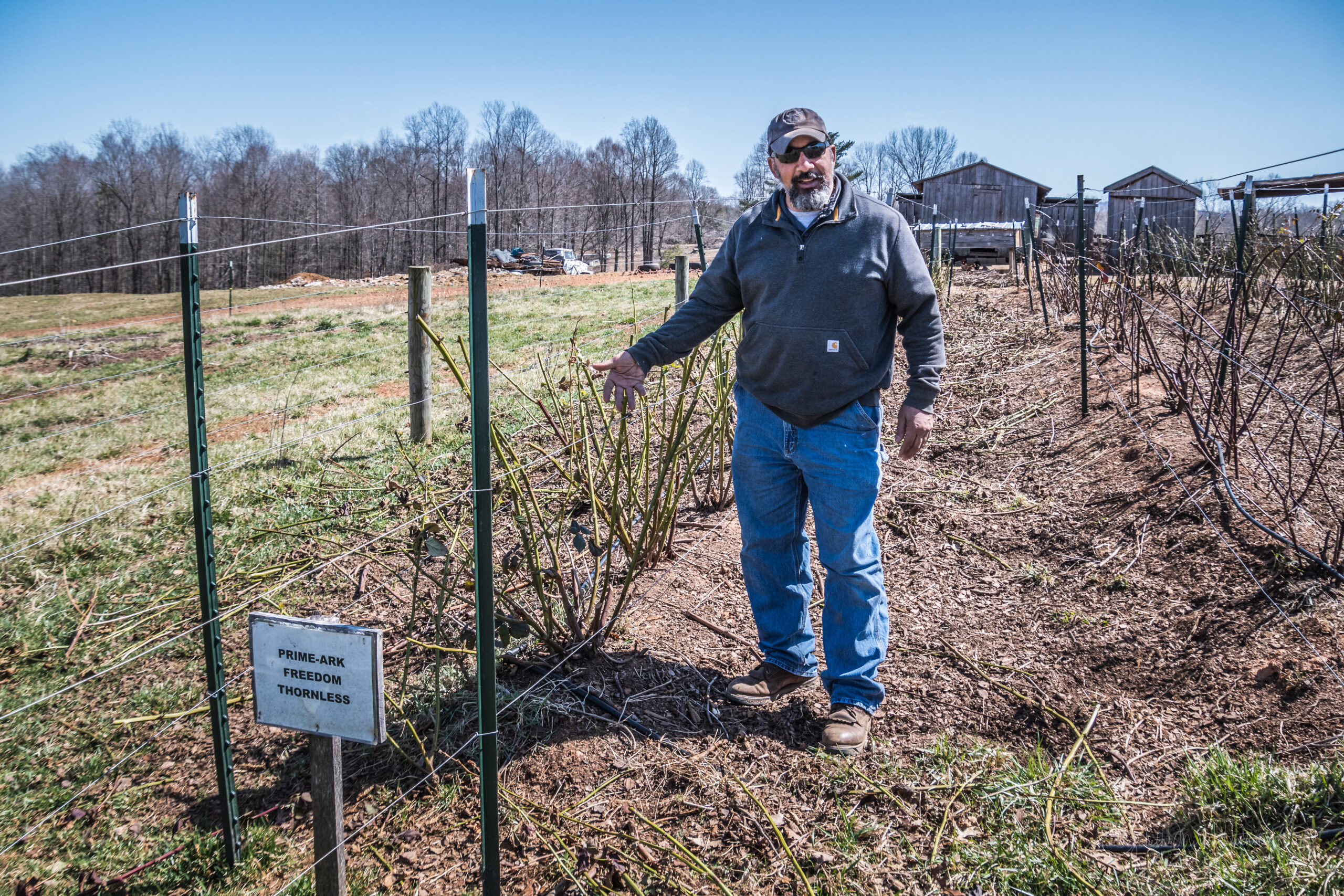 There's a lot going on at Cattle Run Farm (www.cattlerunfarm.com) as I quickly discovered when I pulled into the gravel driveway on the first day of spring. I parked next to a white VW bug with a 4H sticker on its side and soon found myself talking with Sarah Morton. She was readying the main house for its upcoming grand opening as the Sarah James Inn, an Airbnb destination. If you've ever dreamed of experiencing the farm life, including cooking with fresh vegetables pulled from the garden paired with beef or pork from animals raised here too, be sure to look for an announcement in June 2021.
Soon, Sarah's brother Ralph Morton pulled up in a truck that was built for farming. We started walking through fields and beds being prepped for planting. The passion in Ralph's voice was palpable when he talked about the importance of caring for the land and soil and honoring a legacy that's spanned three generations of Mortons and will continue on with Ralph's children, who are learning the ropes and showing their prized animals in 4H.
Cattle Run Farm, established in 1972, may have started with a focus on cattle, but it's a multifaceted organization today. You'll find a variety of hogs, like Yorkshire and Hampshire, a couple of goats, laying chickens and broilers, and Black Angus, Charolais, and Herefords grazing these rolling acres. Ralph has several cattle dogs that help him keep track of the animals, making sure they are able to roam freely and safely.
Recently, they added blackberries to their produce offerings and began to experiment with vertical planting in addition to traditional row farming. There are also raised beds for fresh herbs. You'll find the fruits and vegetables of their labor at the Greene Farmers Market in Stanardsville. You might also opt to stop by the farm and pick up individual orders during select weekdays, usually between 5 – 7 p.m.
As an Army veteran who retired as a First Sergeant, Ralph remains committed to his brothers and sisters in uniform by leading a newly formed nonprofit, Minority and Veteran Farmers of the Piedmont (www.mvfpva.org). Focused on training and serving the community, MVFP has helped other farmers learn sustainable agriculture and has grown and donated over 10,000 pounds of fresh produce. Thanks to a grant from the PATH Foundation, local small farms can now apply to MVFP for a "Grow Grant" to provide locally-grown produce and meat for local food banks. It's also meant to incentivize and empower small farms to consider new avenues for driving economic success and community wellbeing.
"Multifaceted" is just the word to describe all that's going on at Cattle Run Farm, where the Morton family is making a real difference in the community. Eat well. Provide locally grown produce and grass-fed meats. Give back. That's quite a legacy.
You can find Cattle Run Farm, MVFP, and Sarah James Inn (coming soon!) all on Facebook.
---
By Beth Miller-Herholtz