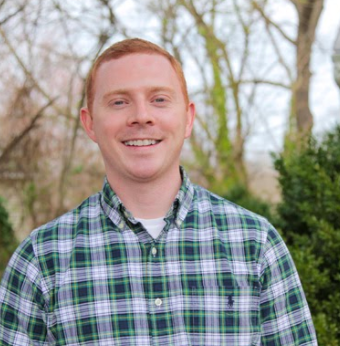 Action Alert: Buy Fresh Buy Local
Hi there! My name is Matt Coyle and I am writing to introduce myself as The Piedmont Environmental Council's new Buy Fresh Buy Local coordinator (my amazing predecessor, Jess Palmer, moved back home to Texas last year).
I know that in all likelihood you are dealing with Covid-19 and the rapidly evolving response. However, I do want to give you a few updates and share some online resources that might be helpful during this difficult time.
Quick Chapter Update
Our Buy Fresh Buy Local guides were printed last spring as a 2019-2020 publication, so they are still in circulation: View the Charlottesville Area, Northern Piedmont and Loudoun guides.
As a reminder, in 2019 we moved our Buy Fresh Buy Local database into Virginia MarketMaker. So if you'd like to make updates to your online listing you need to visit https://va.foodmarketmaker.com/registration to login. If you run into trouble, let me know! We will be learning the new system together.
Stay tuned for a new and improved chapter website later this spring/early summer.
Dealing with Covid-19
The current state of emergency is impacting everyone I know in the local food community. And I will be reaching out to partners throughout the state, like Virginia Cooperative Extension, to find out ways PEC's Buy Fresh Buy Local program can be most helpful at this time.

There are discussions underway with various local philanthropic food funders networks towards the creation of a pool of resources to ensure that high quality local foods are provided to the neediest in our communities, and that the vibrant network of local producers does not unduly suffer through the disruptions the Covid-19 pandemic will create. One of the best ways to ensure that you have access to these plans and opportunities as they develop would be to update and maintain your profile and supporting information.

In addition, I am very interested in hearing how your business is dealing with the current Covid-19 situation. What are your immediate concerns and needs? Have your hours and operations changed? Are you selling e-gift certificates and cards? Offering delivery and pick-up orders? Etc…
Emergency Feeding – Assets and Needs Assessment
This shared spreadsheet, started by food system advocates in the DelMarVa region, is intended to keep track of parties in the region who are working to respond to this crisis. Consider adding your name to the list, or sharing it with others who might be interested. It is broken into sections by geography.
Other Online Resources:
Policy Ideas and Initiatives:
Online Sales Platforms:
Please let me know of other resources worth sharing. And if you have ideas about ways that I can be of assistance over the coming weeks and months, please don't hesitate to call or email and let me know.

Lastly, I just want to say thank you for all that you do every single day to feed our communities. Farmers are the lifeblood of our economy and we are forever grateful.
"Agriculture is the greatest and fundamentally the most important of our industries. The cities are but the branches of the tree of national life, the roots of which go deeply into the land. We all flourish or decline with the farmer." — Bernard Baruch
Sincerely,
Matt Coyle
Outreach Assistant
The Piedmont Environmental Council
mcoyle@pecva.org