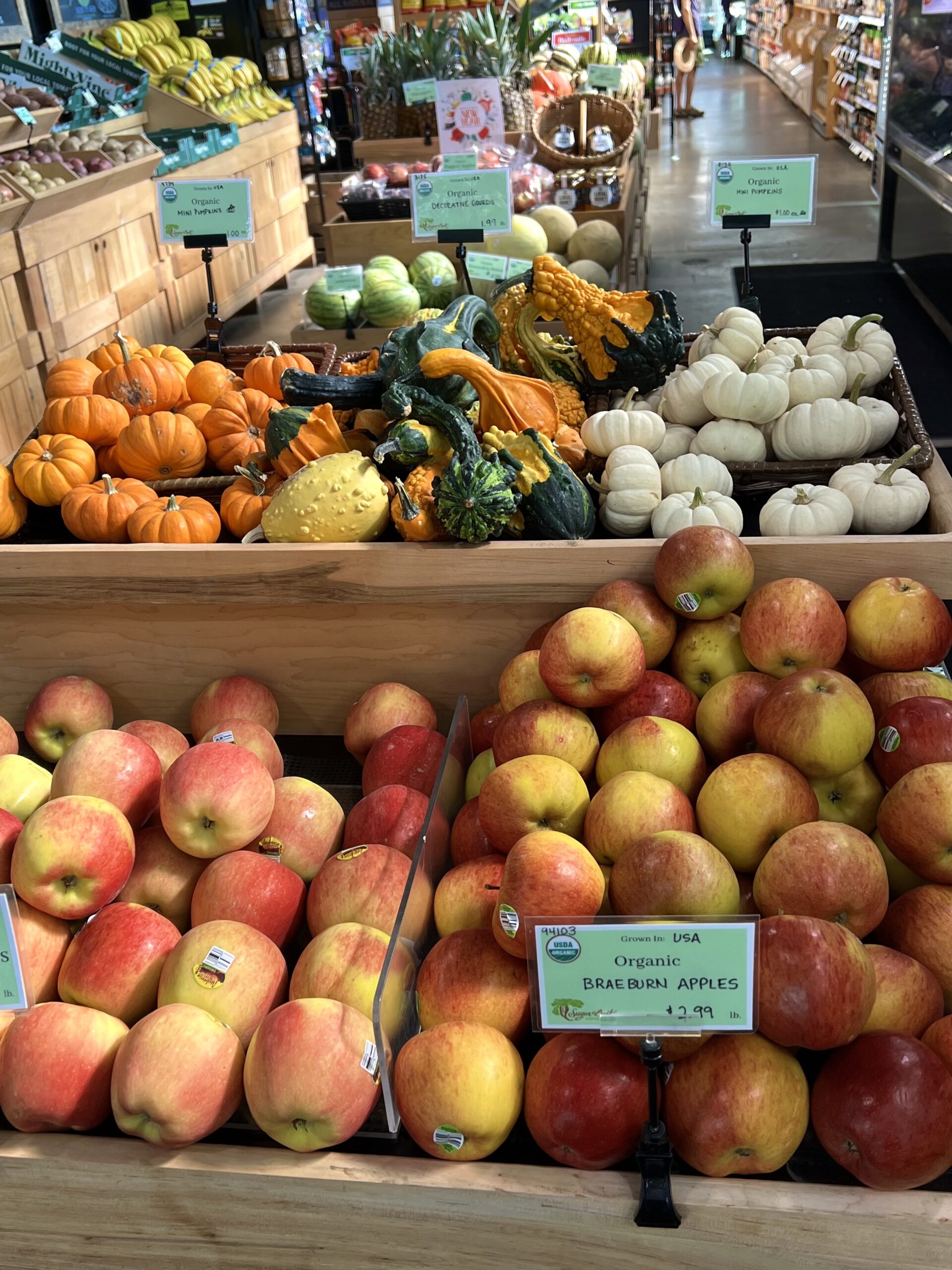 Celebrating National Co-op Month with a Look at Two Community-Building Grocery Stores
To the casual shopper, a food cooperative, or co-op may look like any small independent grocery. But it is so much more. And that is why our latest Buy Fresh Buy Local Illinois article is celebrating October as National Co-op Month by featuring two thriving co-ops at opposite ends of our state: Sugar Beet Food Co-op in the Chicago suburb of Oak Park and the Neighborhood Co-op Grocery in the southern Illinois city of Carbondale.
​We invite you to utilize the Buy Fresh Buy Local Illinois Directory to locate food co-ops in your area.
A food co-op is a grocery store that's owned and managed by the people who shop there. Co-ops are owned by individuals, mostly local residents who purchase shares that fund the buildout and operations of each store. These owners get to vote on the store's board of directors and have a say in how the store is run, what products it carries, and what values it conveys.
And in their communitarian spirit, nearly all of today's food co-ops —including Sugar Beet and Carbondale — are open to all shoppers, whether they are co-op owners or not. And if the term "food co-op" conjures the image of the musty health food stores of old, think again.
Both featured co-ops have a wide range of products for your grocery shopping needs. Their defining difference with most conventional groceries is in their emphasis on healthy, sustainable foods produced as locally as possible, supporting local producers and businesses.
On its website, the Neighborhood Co-op Grocery touts, "We specialize in local, organic, fairly traded and all-natural goods. That means no junk in your food. To see all the processes and ingredients we stay away from check out our Product Standards." Its market departments are Produce; Packaged Grocery and Frozen Foods; Meat, Poultry and Seafood; Wine and Beer; Dairy and Other Refrigerated Foods; Bulk; and Wellness: Bulk Herbs, Spices and Loose Teas.
Please read about how these co-ops serve their neighborhoods and customers.
Neighborhood Co-op Grocery in Carbondale is Saluki-Sleek 
Neighborhood Co-op Grocery, located in Carbondale in southern Illinois, has its roots in community activism more than 40 years ago. Carbondale is home to Southern Illinois University (SIU), and like many co-ops of that era, Neighborhood Co-op Grocery thrived because of critical mass of students and faculty seeking a better way to eat and shop.
"There would be no co-op in Carbondale without Southern Illinois," said Francis Murphy, the co-op's general manager since 1998 and holder of three degrees from SIU. However, the Carbondale team can't rest on its laurels because they can't count on their student customers staying to make Carbondale their forever home.
Yet the co-op has not only retained its popularity; it reinforced its value as a vital community resource during the COVID-19 pandemic. "The last two years have been the best in our co-op's history with record sales and profits," Murphy explained. "As restaurants closed, people started cooking more at home and were willing to pay for higher-quality ingredients. Also, our full-scale deli has done extremely well for the last two years, again as a result of people being unwilling or unable to go to restaurants."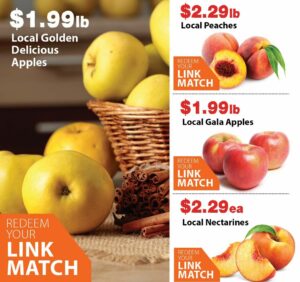 The co-op's role as a community asset extends both to the growing number of consumers who want to eat food produced as locally as possible and to the regional farmers who produce that food. The store defines products grown, made or processed within the state of Illinois and outside the state within a 200-mile radius of the store (Illinois as far north as Champaign and parts of Indiana, Kentucky, Tennessee and Missouri are within Carbondale's foodshed.). Murphy says the store's purchases pour $300,000 each year into the regional economy in this mostly rural area.

The market's social mission extends to providing recipients of food assistance benefits with greater access to healthy, sustainably produced local food through its LINK Match program. Murphy hails the co-op's partnership with Experimental Station, the Chicago nonprofit that raises funds to support LINK Match at farmers markets and at stores such as Neighborhood Co-op Grocery.
Accepting Link and offering Link Match results in benefits for both low-income individuals and local growers to the tune of tens of thousands of dollars per year," he said.
Like nearly all of today's food co-ops, Carbondale's is open to all shoppers, whether they hold ownership shares in the co-op or not. Murphy reports that owners do make up 57 percent of the store's sales revenues.
Among the benefits that owners receive are patronage dividends in profitable years and quarterly Owner Appreciation Months during which owners can choose a shopping trip in which to get a 10 percent discount.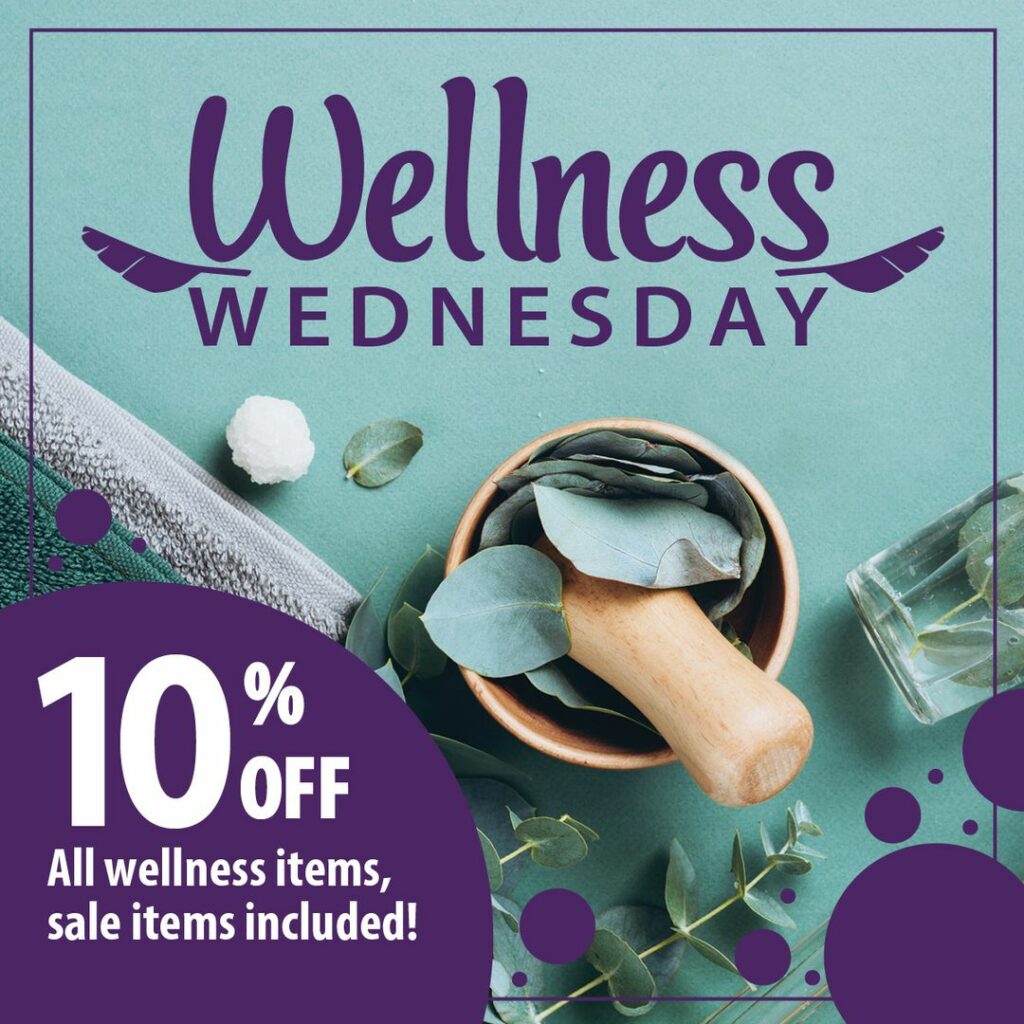 Neighborhood Co-op Grocery also subscribes to the universal co-op value of democratic member control, though owners are happy to leave the decision making to the Board of Directors they elect from within their ranks. Murphy said, "In our co-op, owners seem pretty happy with the decisions and directions of the board and management. The board appears to be reflecting the values of the owners."
And, said Murphy, "Some people just like supporting a local business in which they get to be an owner."
---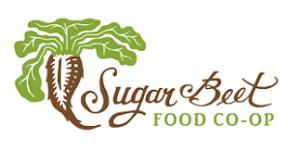 Sugar Beet: The Cadillac of Food Co-ops?
There aren't many food co-ops that occupy as architecturally significant a space as Sugar Beet Food Co-op in Oak Park, a suburb that borders Chicago to its west. It is located on the ground floor of a tidy red brick building, at the corner of Madison St. and S. Grove Ave., designed about a century ago by famed Detroit architect Albert Kahn to house a Cadillac showroom.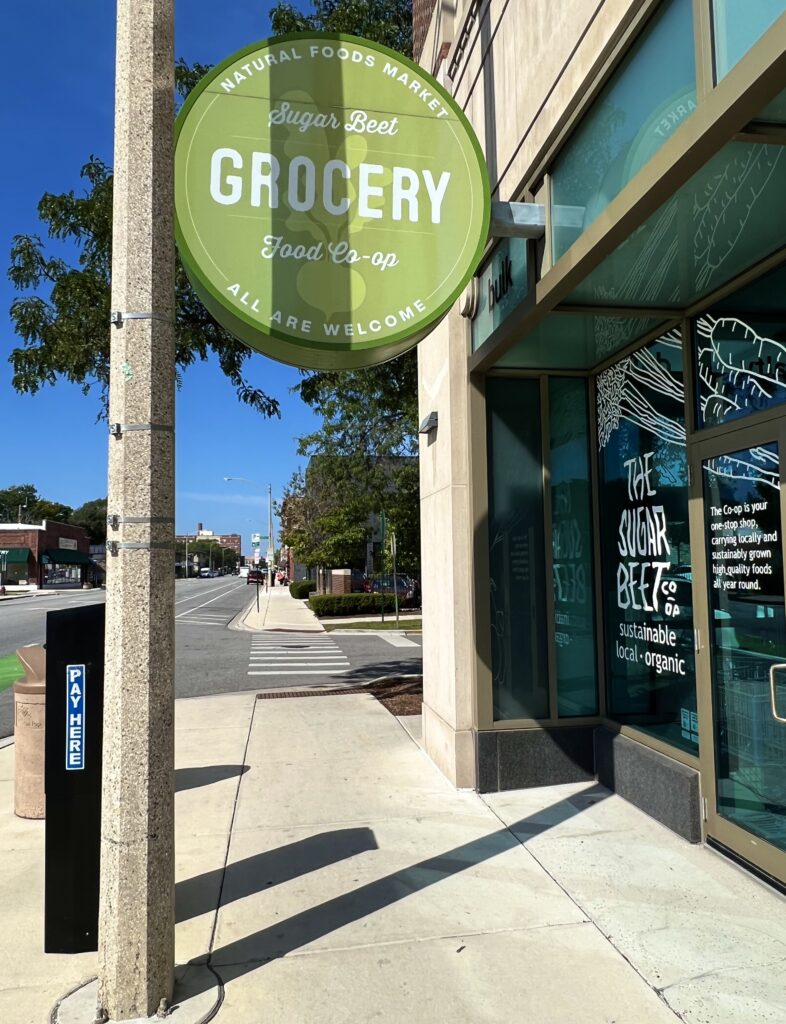 There is nothing pretentious or upper-crusty about the co-op, though. Customers enter immediately into the produce section, which has chalkboards that emphasize the store's devotion to sourcing locally and its LINK Match that provides enhanced access to healthy products for Link recipients. Better-for-people, better-for-the planet products fill the shelves and cold cases; its ample beer and spirits sections strongly emphasize local producers.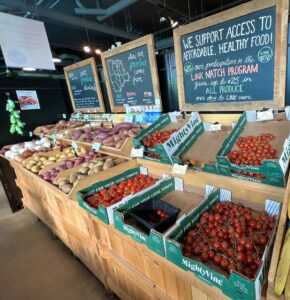 Sugar Beet's site says the Co-op "is your one-stop-shop for high-quality groceries and more: fresh, local, fair trade, and organic produce; a HUGE bulk department; high-quality dairy, eggs, and meat; wide selection of vegetarian, vegan, and gluten-free foods; frozen goods; wine, beer, cider, and spirits; a beautiful wellness department; fresh, local bread, rolls, and baked goods; local cheeses and salamis; good food to go! sandwiches, salads, cold & hot soups, wraps, and dips; and a café with coffee drinks, kombucha, smoothies, juices, and pastries to go!"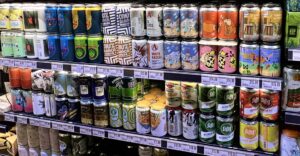 Just past the checkout is a coffee bar that serves treats from local bakeries. "Our coffee and smoothies are beloved," said Sugar Beet Marketing Manager Lissa Dysart.
Dysart explained why a co-op like Sugar Beet draws values-driven consumers. "The most basic level is that a co-op is a business that is owned by the community. You don't have a business owner, you don't have profits that are being taken by them, it is specifically built to serve the community," Lissa said.
She added, "We're a democratic organization. We have a board of directors that is voted on by our owners. The people who sit on the board are owners; they help guide the co-op, they also do hiring and oversee the general manager."
According to Dysart, owners — the term for those who invest in shares to help fund the market's operations — provide about 60 percent of the store's revenue, and most are from the surrounding area. Not all though. "There are some people who will travel. We have a lot of renown because of our very deep level of bulk items…," Lissa said. "We've definitely had people who have sought us out specifically because they can do such a high level of zero-waste shopping here."
Having attended Sugar Beet's grand opening a little more than seven years ago, I can testify that the store looks very much the same as it did then. But that is about to change. "We are planning a fairly major reset in mid-October of mostly dry grocery and some of the bulk goods, so it'll look a little different after that," Dysart said. "I'm slightly terrified and also excited."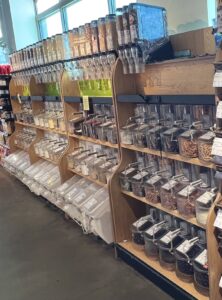 Doyle explained that "Managing through the pandemic was a point of focus for all retailers over the last two years. Our team was no exception and we worked tirelessly to keep the store open, safe and serving customers."
He continued, "As we emerge into a new normal and deepen our roots with the National Co-op Grocers organization, we are renewing and refreshing our assortment, shopping experience, and focus on fresh and local, as well as bringing enhanced value to our shoppers and owners."
Dysart noted that the remodeling is planned to be done in time for a drive to recruit new owners that is scheduled to run October 22 through the 31st.
"The, (October), 22nd will be an Owner Appreciation Day and also kind of like our celebration of the new set," Lissa said. "There'll be lots of sampling going on, we're actually going to be sampling out some of the food items from our Thanksgiving menu. Our deli manager has come up with a few new items, so that'll be fun.
"Just overall excitement and a shiny new-ish store."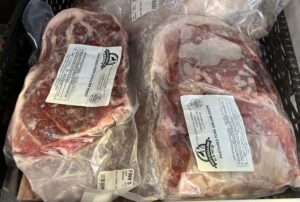 There is no doubt that patience is a virtue for those who want to start a food co-op and for supporters who buy shares and often have to wait… and wait… for the project to come to fruition. "Prepare for the long haul, because the way that co-ops are set up is so unfamiliar and foreign to the banking industry, the finance industry…," Dysart said. "I think the average time is six years, which for a small business is longer than average."
The co-op movement is grounded in these seven principles:
Voluntary and open membership
Democratic member control
Member economic participation
Autonomy and independence
Education, training and information
Cooperation among cooperatives
Concern for community
Regardless of good intentions, it is not at all easy to start and sustain a food co-op in Illinois. Under a law first enacted in 1915, no individual can own more than $10,000 in equity in a co-op and can own no more than 10 shares. The law is aimed at preventing a deep-pocketed individual from dominating a co-op. But it also makes it painfully slow to raise needed funds in small increments: It has taken the better part of a decade for Chicago Market and Wild Onion Market, two Chicago co-op projects, to finally near completion.
But the co-ops that clear the hurdles often become cherished focal points for their communities.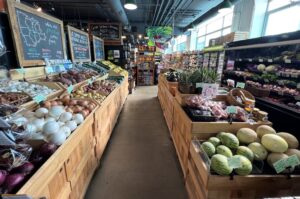 Find Food Co-ops Near You
The following is just a small sample of the food co-ops that dot the map across Illinois. To find more, please click the button below to access the Buy Fresh Buy Local Illinois Directory.
Common Ground Food Co-op, Urbana (East Central)
Green Top Grocery, Bloomington (Central)
Macomb Food Co-op, Macomb (West Central)
The Dill Pickle Food Co-op, Chicago
Get Listed with Buy Fresh Buy Local Illinois
Are you a farm, farmers market, farm-to-table restaurant, or grocery store that sells local products purchased directly from local farms? Get listed in Illinois' most trusted guide to local food. Your listing is absolutely free. Buy Fresh Buy Local Illinois is a local foods marketing project led by a coalition of organizations across the state working to promote local farms and food businesses like yours. Get listed and start reaching new customers today!
This story is written by Bob Benenson of Local Food Forum on behalf of the Buy Fresh Buy Local Illinois Coalition.