Non-Profit Partnership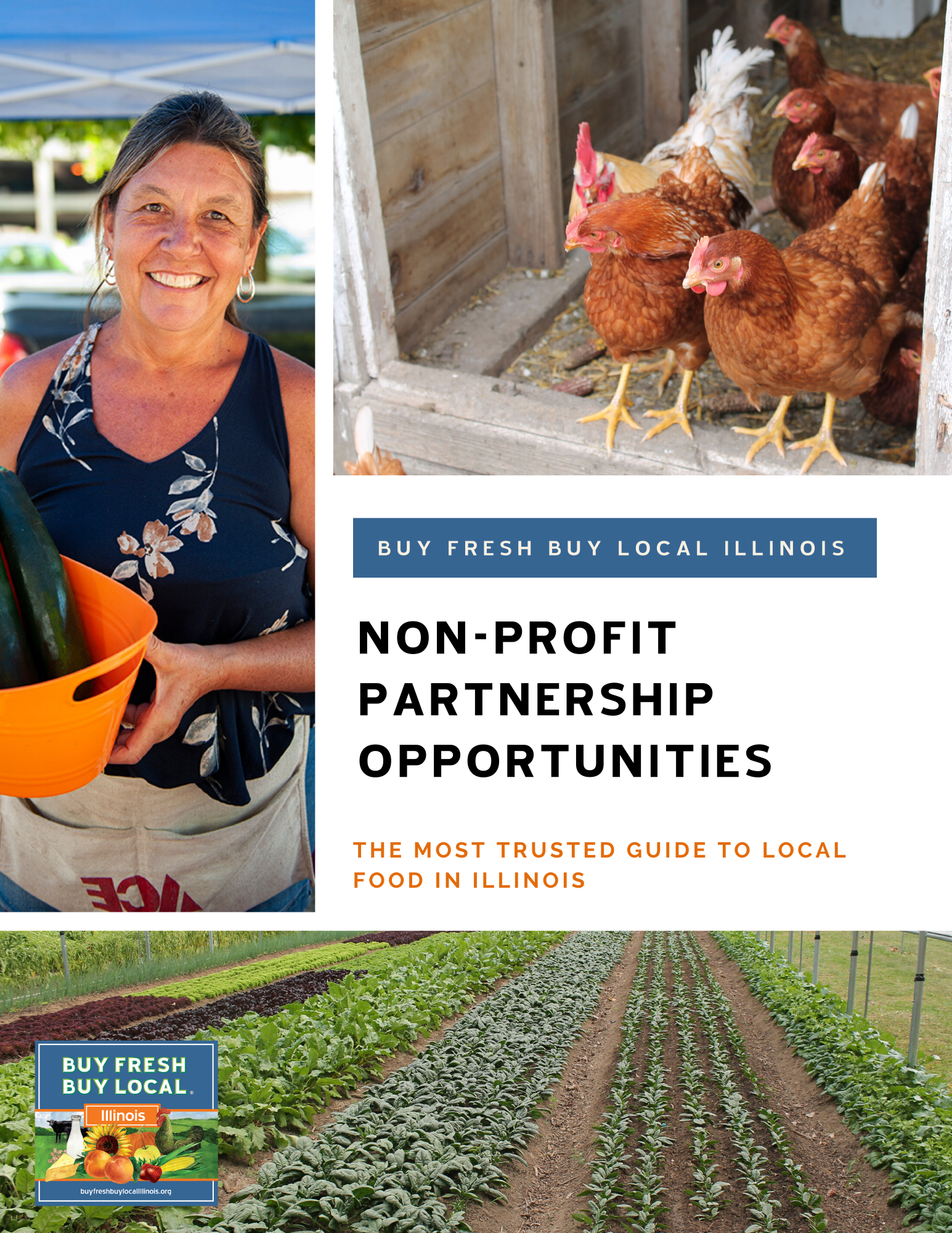 Are you a non-profit organizations, state agency, or community groups that can't wait to crow about local food? Join the Buy Fresh Buy Local (BFBL) Illinois Coalition. We'll make it easy to support local farms and businesses and promote local food to your audience. Our "Non-Profit Partnership" includes: 
Logo in partner section in the print directory 

Name and location on "partner map" in the print directory

A "Digital Partner Package" including BFBL logos and branded materials and a BFBL Partner Badge, for use on your website and social media. 

Access to free digital marketing campaign materials to make it easy to support local businesses and drive demand for local food in your community, including:

Digital Shop-your Co-op Campaign Package

Digital Farmers-Market Campaign Package

Digital CSA Sign-Up Campaign Package

Digital Farm-to-Table Restaurant Campaign Package

Digital Local Food Business Recruiting Package

Opportunities to market your events, programs, and resources to our statewide audience of shoppers that care about local food through the BFBL newsletter and social media (terms TBD by Steering Committee)

FREE BFBL Directories for your office or for tabling events

Invitation to participate in the monthly BFBL Coalition calls with organizations across the food system and direct sub-committee work as a non-voting partner. 

Opportunities to build relationships and networks with organizations across the food system.
Financial assistance available for non-profit organizations or community groups with an annual budget under $250,000.